Many recordings of the band exist! Plans are now in the works to finally get some of them released. Freddy Had this to say:
I was laying in bed recovering from a near fatal auto accident in January of 2001. It occured to me that had I actually died, all the tapes we made probably would have ended up in the trash. Well actually the recordings are pretty trashy and maybe they deserve to be there!!! Anyway I started archiving & re-mixing the surviving tapes. There are still a few missing things, but over all I think combined they could make a fun historical document.
>>>> COMING IN JULY 2004, THE COVINGTONS DEBUT RELEASE ON VINYL 7" FROM SOUND CAMERA RECORDS. <<<<
Multiple recording sessions took place over the years, here is a partial list of what has been unearthed so far.
Multitrack & Mixdowns
I Hate You Baby, Red Lights, No Friend of Mine, Hard As I Try, Shape of Things To Come, Thunderbird ESQ, Blue's Theme, All The Kings Horses, Baby What you Tryin' To Do, Little Black Egg, Chase You, Strychnine, Try A Little Harder, Hey Joe, Time Has Gone, Burn Witch Burn
Releaseable Live Material
Dirty Old Man, I Hate You Baby, He's Waitin, Sick Of You, Just like Me, Out Of Our Tree, Little Black Egg, Red Lights, Double Whammy, Milk Cow Blues, Shake, Little Bit Of Soul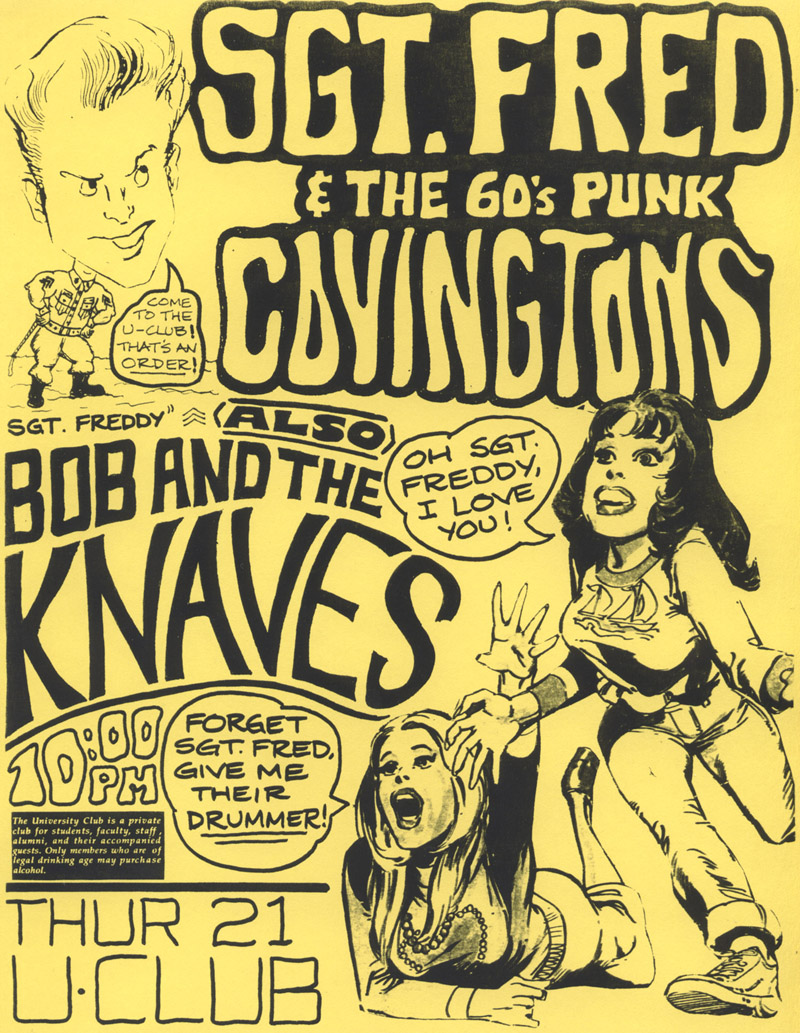 Parody of Captain Dave & The Psychedelic Lounge Cats